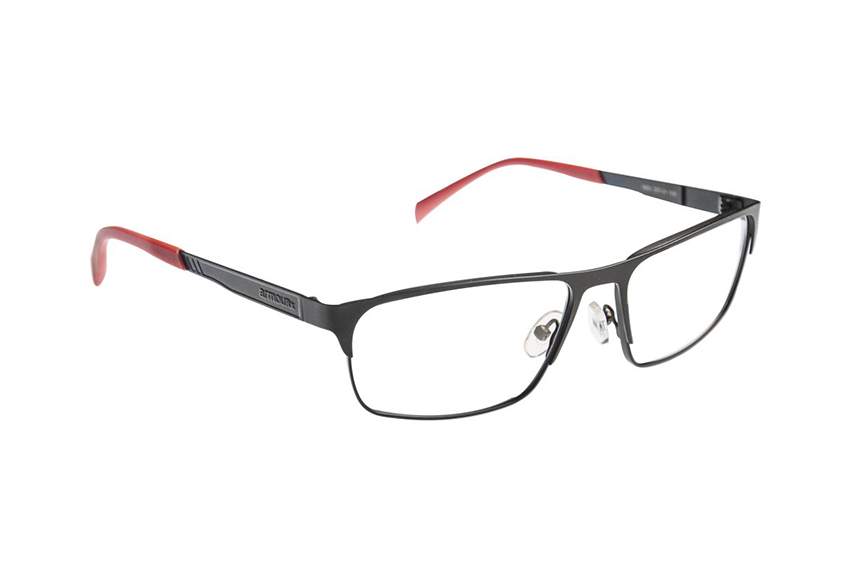 Armourx 7108 Black - Safety Glasses
Armourx Safety Frames | 7108
Safety Glasses Price
US
$109.98
$56.98
Frame Size
Available Sizes
---





---
ARMOURX 7108 - BLACK - SIDE SHIELD AVAILABLE

The ArmouRx 7108 safety frame is a rectangular, unisex, tempered steel dark casing. It is accessible with removable or perpetual side shields. It is ANSI Z87.1 endorsed, for the design cognizant and incredible for work-life balance. This ANSI affirmed (Permanent side shield insurance choice is additionally CSA endorsed) outline consolidates a popular style and special plan with the presentation and solidness of safety eyewear. Case and cleaning fabric for ArmouRx 7108 safety glasses are incorporated. 

HIGHLIGHTS

Removable or perpetual side shields

 

Material: Stainless Steel

 

Case and cleaning fabric included

 

Brands: armouRx

 

Shadings: Dark

 

Face Shape: Heart, Oval, Round, Square

 

Casing Materials: Metal

 

Edge Style: Square shape

 

Gathering Type: Men, Women

 

Safety

 

Rating: ANSI Z87.1

 

Sanctuaries: Bowed
Brand : Armourx Safety Frames

 

Model : Armourx 7108

 
ARMOURX SAFETY GLASSES

ArmouRx safety glasses are known for their style plans with jazzy and practical wellbeing eyeglass outlines in sizes to suit men or ladies. The AmouRx line of modern safety eyewear can be exceptionally customized to your solution for the most ideal vision in the working environment. The quality craftsmanship, beautiful look and feel, outline material alternatives, and serious evaluating settle on ArmouRx safety frames is an incredible decision. All safety eyeglass outlines meet the Z87.1-2010 ANSI standard or better, and meet USA OSHA working environment prerequisites. Each ArmouRx safety eyeglass outline is tried by an autonomous outsider to check consistence with ANSI Z87.1-2010 principles. This extra advance gives an additional edge of security for you.