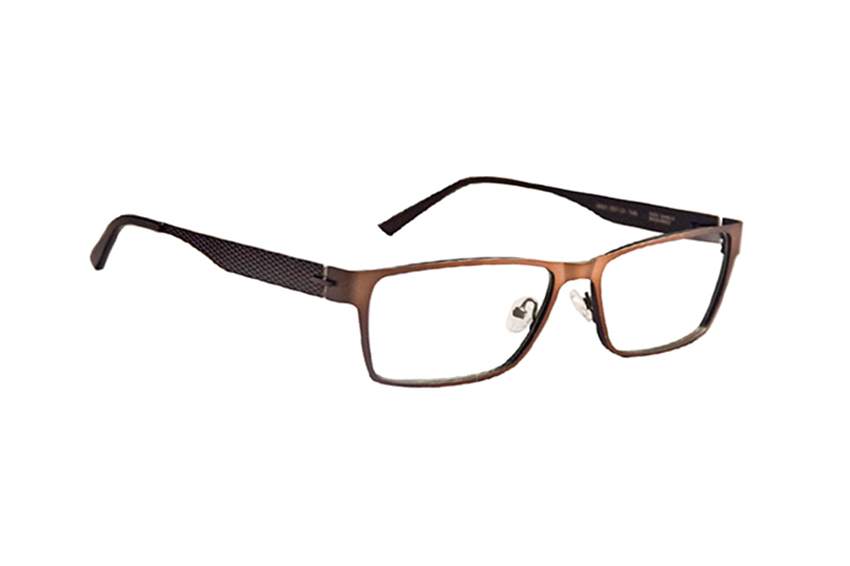 Armourx 7100 Metro Brown - Safety Glasses
Armourx Safety Frames | 7100
Safety Glasses Price
US
$109.98
$54.98
Frame Size
Available Sizes
---





---
ARMOURX 7100 METRO BROWN - SAFETY FRAME

The ArmouRx 7100 safety frame is a rectangular, Unisex, Stainless Steel frame that comes in 2 tones and with removable or lasting side shields. ArmouRx 7100 safety glasses are ANSI Z87 Safety Approved. You can shop from a wide range of Men's and Women's Safety Glasses. www.SafetyLensUSA.com offers security eyeglasses, prescription glasses, safety prescription glasses and we convey best administrations of Safety Lens USA, Safety Glasses edges and that's only the tip of the iceberg.  ArmouRx is known for their plan plans with in the current style and helpful security eyeglass plots in sizes to suit men or women.
HIGHLIGHTS

Item Type: Eyeglasses

 

Sexual orientation: Mens, Womens

 

Edge Color: Brown

 

Eye Size: 58
Edge Shape: Square shape

 

Edge Material: Metal Glasses

 

Edge Feature: Side Shields, Lightweight

 

ArmouRx 7100 can carry Hostile to Dust, Anti Fog, Anti Reflective, Anti Scratch, UV Protection Lenses
Face Shape: Heart, Oval, Round

 

Movement: Business, Construction, Engineering, Industrial, Manufacturing, Computer, Driving, Reading

 

Assortment: Metro

 

Accreditation: ANSI Z87.1, CSA Z94.3

 

Solution: Truly

 

Brand: ArmouRX
Model : ArmouRx 7100 Metro
ARMOURX SAFETY GLASSES

All ArmouRx safety eyeglass frames meet the Z87.1-2010 ANSI standard or better, and meet USA OSHA working environment prerequisites. Different guidelines are met where demonstrated. Safetylensusa.com incorporates safety side shields in your buy in the event that they are not incorporated into the casing you purchase. Each ArmouRx safety glasses is tried by a free outsider to check consistence with ANSI Z87.1-2010 norms. This extra advance gives an additional edge of security for you.