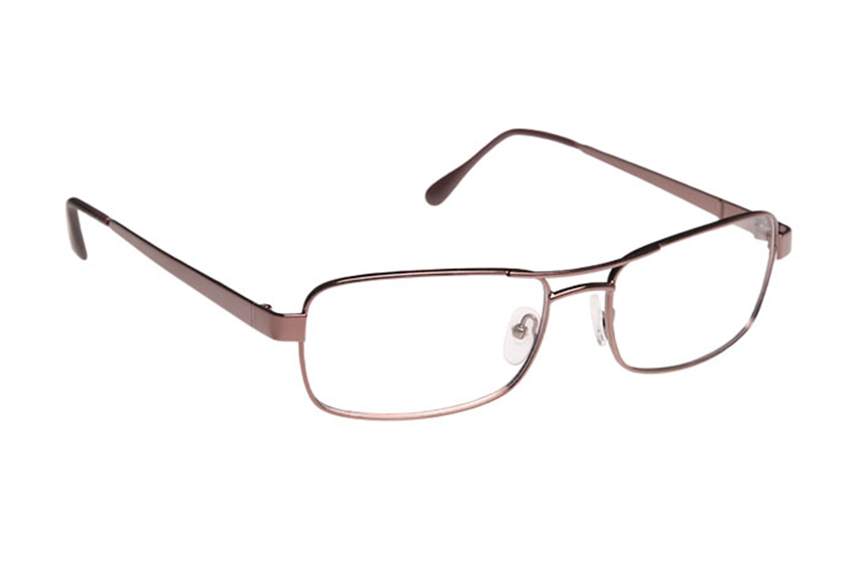 Armourx 7012 Brown Eye Size 55 - Safety Glasses
Armourx Safety Frames | 7012
Safety Glasses Price
US
$99.98
$56.98
Frame Size
Available Sizes
---





---
ARMOURX 7012 BROWN EYE SIZE 55 - SAFETY FRAME

The ArmouRx 7012 safety glasses is a rectangular, treated steel outline. ArmouRx 7012 safety frames is ANSI Z87.1 and CSA Z94.3-07 endorsed. The basic collection consolidates a negligible plan and staple tones to make safety outlines that are anything but difficult to-wear. The ArmouRx 7012  safety prescription glasses assortment's commending shapes are ideal for all face shapes. For a basic complex look, the Basic Collection works. ArmouRx 7012 prescription safety glasses is around planned Safety eyeglass outline that is made of a durable metal. The skilled plan group at ArmouRx made this edge for male. This specific Safety eyeglass outline shape is a Modified Oval and highlights a full edge development. The extension for ArmouRx 7012 safety prescription lenses is made for a 17mm fit, which ought to permit an agreeable fit on an individual with a shallow scaffold on their nose. The all-inclusive sanctuaries are 140mm planned, in this way, they fold around your ears. 
HIGHLIGHTS

• Maker: ArmouRx 
• Assortment: Basic 
• Model: ArmouRx 7012 Brown
• Eye Size: 55
• Style: Metal Aviator 
• Material: Stainless Steel 
• Side Shields: Removable or Permanent 
• Sexual orientation: Unisex 
• Tones: Brown 
• Principles: ANSI Z87.1-2010, CSA Z94.3-07 
• Produced using high-sway polycarbonate 
• Exhaustive side and temple safety 
• Accessible in your prescription in a safe, polycarbonate lens 
• Single Vision, Lined Bifocal and Progressive lenses Available 
• Confirmed Z87.1 Safety Frame and Lenses 
• TD2 Scratch Protection accessible 
ArmouRx safety outlines have been an amazing expansion to our product offering. Our organization and all the more significantly, our clients are 100% happy with the ArmouRx outlines. Having the ArmouRx brand gives us adaptability in the market to have the option to support any piece of the safety business. Our group of opticians can deliver carefully planned scene lenses to add to your exhibitions so your investment funds become much more. The casing color(s) and size(s) that are accessible for this model is brown and grey.