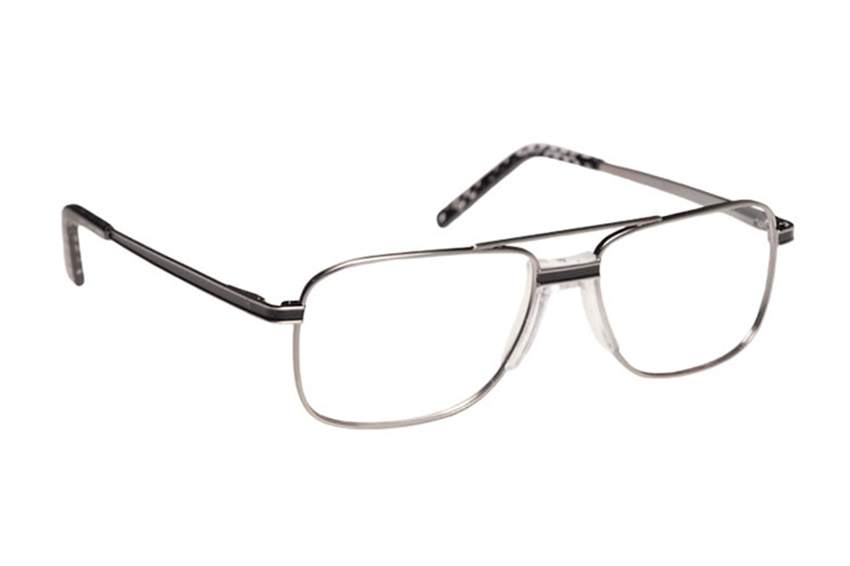 Armourx 7006 Classic Pewter Eye Size 53 - Safety Glasses
Armourx Safety Frames | 7006 Classic
Safety Glasses Price
US
$100.98
$56.98
Frame Size
Available Sizes
---





---
ARMOURX MODEL 7006 - CLASSIC - PEWTER - EYE SIZE 53

The Prescription Safety Glasses don't need to make you look monstrous. There is no motivation behind why each safety casing ought to be massive and awkward. Absolutely that is not the situation with the ARMOURX 7006 safety glasses in light of the fact that the pilot style will make you look more alluring and will keep your eyes ensured as well. Get  ArmourX 7006 safety glasses from SafetyLensUSA, full adjusted optical store in USA. Our optical store practices on safety eyeglasses, prescription glasses and style eyewear. Armourx 7006 safety prescription glasses are unisex full rimmed stainless steel frames in rectangle shape offered in gray and brown color. Armourx 7006 safety frames are available with spring hinges. The ArmouRx 7006 prescription safety glasses is a rectangular, hardened steel outline with cellulose acetic acid derivation sanctuaries and spring pivots. It is ANSI Z87 and CSA Z94.3-07 Safety Approved. 
HIGHLIGHTS

• Maker: ArmouRx 
• Assortment: Classic 
• Model: Armourx 7006 Classic
• Eye Size: 53
• Style: Metal Aviator w/Spring Hinge and Comfort Bridge 
• Material: Stainless Steel 
• Side Shields: Removable or Permanent 
• Sex: Unisex 
• Tones: Pewter 
• Norms: ANSI Z87.1-2010, CSA Z94.3-07 
• Edge Shape: Aviator Glasses 
• Casing Material: Metal Glasses 
• Face Shape: Heart, Oval, Round
ARMOURX SAFETY GLASSES

The AmouRx line of modern safety eyewear can be exceptionally customized to your solution for the most ideal vision in the working environment. ArmouRx safety glasses are known for their style plans with jazzy and practical safety eyeglass outlines in sizes to suit men or ladies. The quality craftsmanship, beautiful look and feel, outline material alternatives, and serious evaluating settle on ArmouRx safety frames is an incredible decision. All safety eyeglass outlines meet the Z87.1-2010 ANSI standard or better, and meet USA OSHA working environment prerequisites. Safetylensusa.com incorporates safety side shields in your buy in the event that they are not incorporated into the edge you purchase. Each ArmouRx safety prescription lenses outline is tried by an autonomous outsider to check consistence with ANSI Z87.1-2010 principles. This extra advance gives an additional edge of security for you.