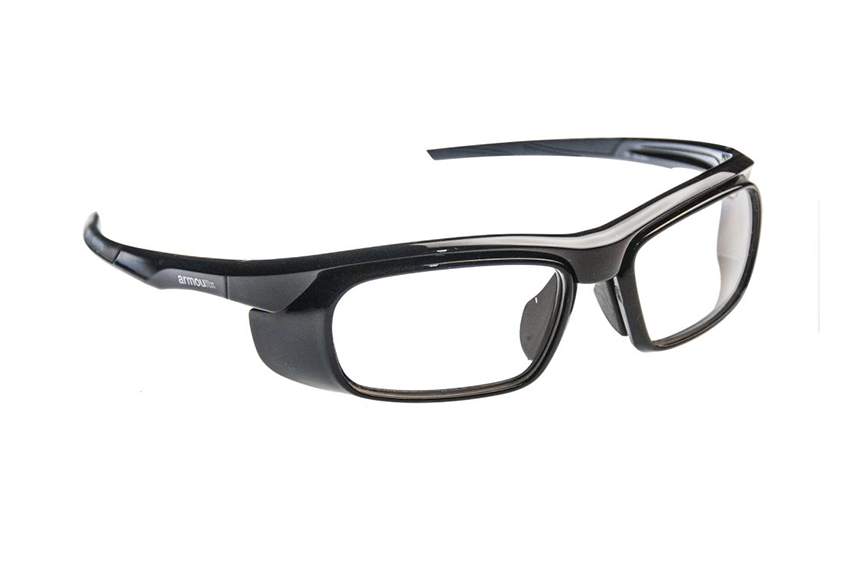 Armourx 6013 Black - Safety Glasses
Armourx Safety Frames | 6013
Safety Glasses Price
US
$101.98
$57.98
Frame Size
Available Sizes
---





---
ARMOURX 6013 - BLACK - BUILD IN SIDE SHIELD
The ArmouRx 6013 is a plastic Unisex wrap frames with coordinated side shield insurance. It is ANSI Z87 Safety Approved. The wrap-rx Armourx 6013 collection unites both capacity and style. The defensive structure of a coordinated side shield, quality material and accessible extras, make these fold over models ideal for the working environment. Armourx 6013 safety glasses collection is extraordinary for indoor and open air workplaces. 

HIGHLIGHTS

Brands: ArmouRx

 

Casing Materials: Plastic

 

Casing Style: Fold Over

 

Gathering Type: Men, Women

 

Security Rating: ANSI Z87.1, CSA Z94.3

 

Sanctuaries: Straight

 

Assortment: Wrap-Rx

 

Model: ArmouRx 6013 safety glasses
Style: Plastic Industrial Safety Frame

 

Side Shields: One-Piece Integrated

 

Sexual orientation: Unisex

 

Shading: Black

 

Size: 55-17-125

 

Norms: ANSI Z87.1, CSA Z94.3

 

Movement: Business, Construction, Engineering, Industrial, Manufacturing, Computer, Driving, Reading
ARMOURX SAFETY GLASSES 

ArmouRx safety glasses are known for their style plans with fun and commonsense prosperity eyeglass plots in sizes to suit men or women. The quality craftsmanship, delightful look and feel, plot material other options, and genuine assessing choose ArmouRx security outlines is an unbelievable choice. All wellbeing eyeglass diagrams meet the Z87.1-2010 ANSI standard or better, and meet USA OSHA working climate essentials.