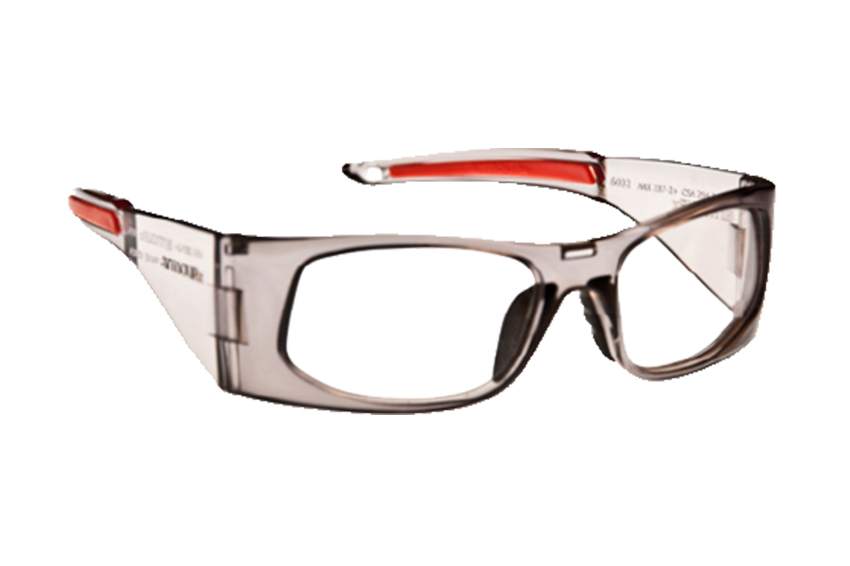 Armourx 6002 Grey - Safety Glasses
Armourx Safety Frames | 6002
Safety Glasses Price
US
$119.98
$59.98
Frame Size
Available Sizes
---





---
ARMOURX 6002 - GREY - EYE SIZE 53 - BUILD IN SIDE SHIELD

Armourx is a pioneer in the safety eyewear industry, offering safety frames that join quality, insurance and style forward plan. The ArmouRx 6002 safety glasses is a cling wrap outline with incorporated side shield insurance. It is non-conductive and ANSI Z87 Safety Approved. ArmouRx 6002 safety frames fold over prescription safety glasses furnish incorporated side assurance with full fold over inclusion. Armourx Safety is a main supplier of defensive eyewear for modern and sports applications. No different brands offers a larger number of approaches to secure a laborer's vision than Onguard and it offers the biggest and most far reaching arrangement of remedy outlines in the eyewear field. OnGuard Safety glasses are known for their mechanical developments and the occasion to fit each laborer and each financial plan. 
HIGHLIGHTS

Maker: ArmouRx

 

Assortment: Wrap-Rx

 

Model: ArmouRx 6002 Grey
Style: Plastic/Non-Conductive

 

Sex: Unisex

 

Shadings: Gray

 

Principles: ANSI Z87.1-2010, CSA Z94.3-07

 

Included Accessories: Foam Cushion, Dust Bar

 

Removable Foam Cushion

 

Removable Foam Dust Bar

 

Planned by profoundly qualified optical experts with driving edge innovation.

 

Accessible in your solution in a safe, polycarbonate focal point

 

Single Vision, Lined Bifocal and Progressive focal points Available

 

Presently you can have a safe non-conductive edge in your solution

 
ArmouRx 6002 fold over solution security glasses furnish coordinated side assurance with full fold over inclusion. The 53 eyesize outline on the ArmouRx 6002 remedy wellbeing glasses' edge dominates ANSI Z87.1 norms, developed with non-conductive, Trogamid CX material. With the assistance of an optician, you can arrange your own pair of ArmouRx 6002 prescription safety glasses on the web. All safety frames meet the Z87.1-2010 ANSI standard or better, and meet USA OSHA working environment prerequisites. Each ArmouRx safety eyeglass outline is tried by an autonomous outsider to confirm consistence with ANSI Z87.1-2010 guidelines. This extra advance gives an additional edge of security for you.