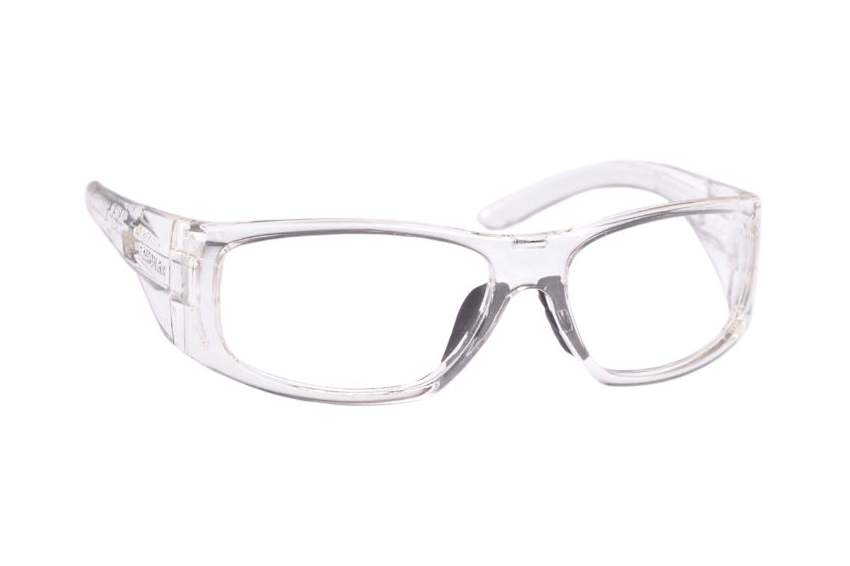 Armourx 6001 Crystal - Safety Glasses
Armourx Safety Frames | 6001
Safety Glasses Price
US
$103.98
$56.98
Frame Size
Available Sizes
---





---
ARMOURX 6001 CRYSTAL - BUILD IN SIDE SHIELD
Experience the opportunity of full security with ArmouRx 6001 safety glasses. The casing is non-conductive and furnished with a removable froth pad and residue bar for a total seal. ArmouRx 6001 safety frames are ANSI Z87.1 approved, has flexible nose cushions, and is remedy prepared. The ArmouRx 6001 Crystal is a durable wrap outline with coordinated side safety and is non-conductive, with no metal substance. The front and sanctuary is produced using Trogamid CX. 
HIGHLIGHTS

Casing Features: Adjustable Nosepad

 

Casing Materials: Plastic

 

Sanctuaries: Adjustable, Bent

 

Producer: ArmouRx safety glasses
Assortment: Wrap-Rx

 

Model: ArmouRx 6001 Crystal
Style: Plastic/Non-Conductive

 

Side Shields of ArmouRx 6001 are One-Piece Integrated

 

Sexual orientation: Unisex

 

Tones: Black, Bronze, Crystal and Gray

 

Size: 62-16-125

 

Norms: ANSI Z87.1-2010, CSA Z94.3-07
ARMOURX SAFETY GLASSES

ArmouRx 6001 is an oval-formed, full edge Prescription Eyewear Frame comes in various shadings. The material is Trogamid CX and it accompanies a one-year guarantee. The Rx Safety Eyewear Frames are a Part of ArmouRx WRAP-Rx COLLECTION. This assortment brings you both practical and classy Safety Eyewear Frames. The defensive structure of an incorporated side shield, quality material, and accessible embellishments, make these fold over models ideal for the work environment. The WRAP-Rx Collection is incredible for indoor and outside workplaces.