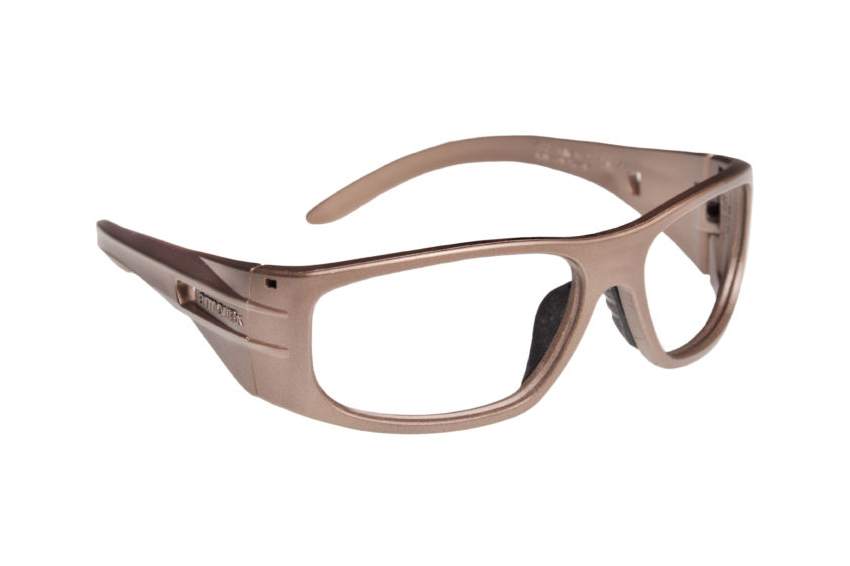 Armourx 6001 Brown - Safety Glasses
Armourx Safety Frames | 6001
Safety Glasses Price
US
$103.98
$56.98
Frame Size
Available Sizes
---





---
ARMOURX 6001 BROWN - BUILD IN SIDE SHIELD
The Armourx 6001 frames are approved by ANSI Z87.1 – 2010 security norms. This Prescription Eyewear outline is likewise accessible with removable pad, a fine frill that will make this Safety Eyewear Frame significantly more alluring and a Dust Bar. On the off chance that you are searching for the jazzy and in vogue outline for your work environment, at that point ArmouRx 6001 safety frame would be an ideal decision to make. The ArmouRx 6001 is a durable wrap outline with coordinated side insurance and is non-conductive, with no metal substance. The front and sanctuary is produced using Trogamid CX. It is ANSI Z87 Safety guaranteed. 
HIGHLIGHTS

Accessible in your prescription in a safe, polycarbonate lens

 

Single Vision, Lined Bifocal and Progressive focal points Available

 

Guaranteed Z87.1 Safety Frame and Lenses

 

TD2 Scratch Warranty accessible

 

Presently you can have a safe non-conductive edge in your solution

 

Removable froth gasket

 

Casing Features: Adjustable Nosepad

 

Casing Materials: Plastic

 

Sanctuaries: Adjustable, Bent

 

Producer: ArmouRx safety glasses
Assortment: Wrap-Rx

 

Model: ArmouRx 6001 Brown
ARMOURX SAFETY GLASSES

ArmouRx safety glasses are known for their style plans with jazzy and practical wellbeing eyeglass outlines in sizes to suit men or ladies. The quality craftsmanship, beautiful look and feel, outline material alternatives, and serious evaluating settle on ArmouRx safety frames is an incredible decision. All safety eyeglass outlines meet the Z87.1-2010 ANSI standard or better, and meet USA OSHA working environment prerequisites. Our optical store practices on safety eyeglasses, design eyewear and shades. We transport USA wide and offer client inviting brings strategy back. Come and visit our store to see our items and attempt best glasses that we have in plain view. Book your eye test ahead of time with one of our optometrists for prescription.