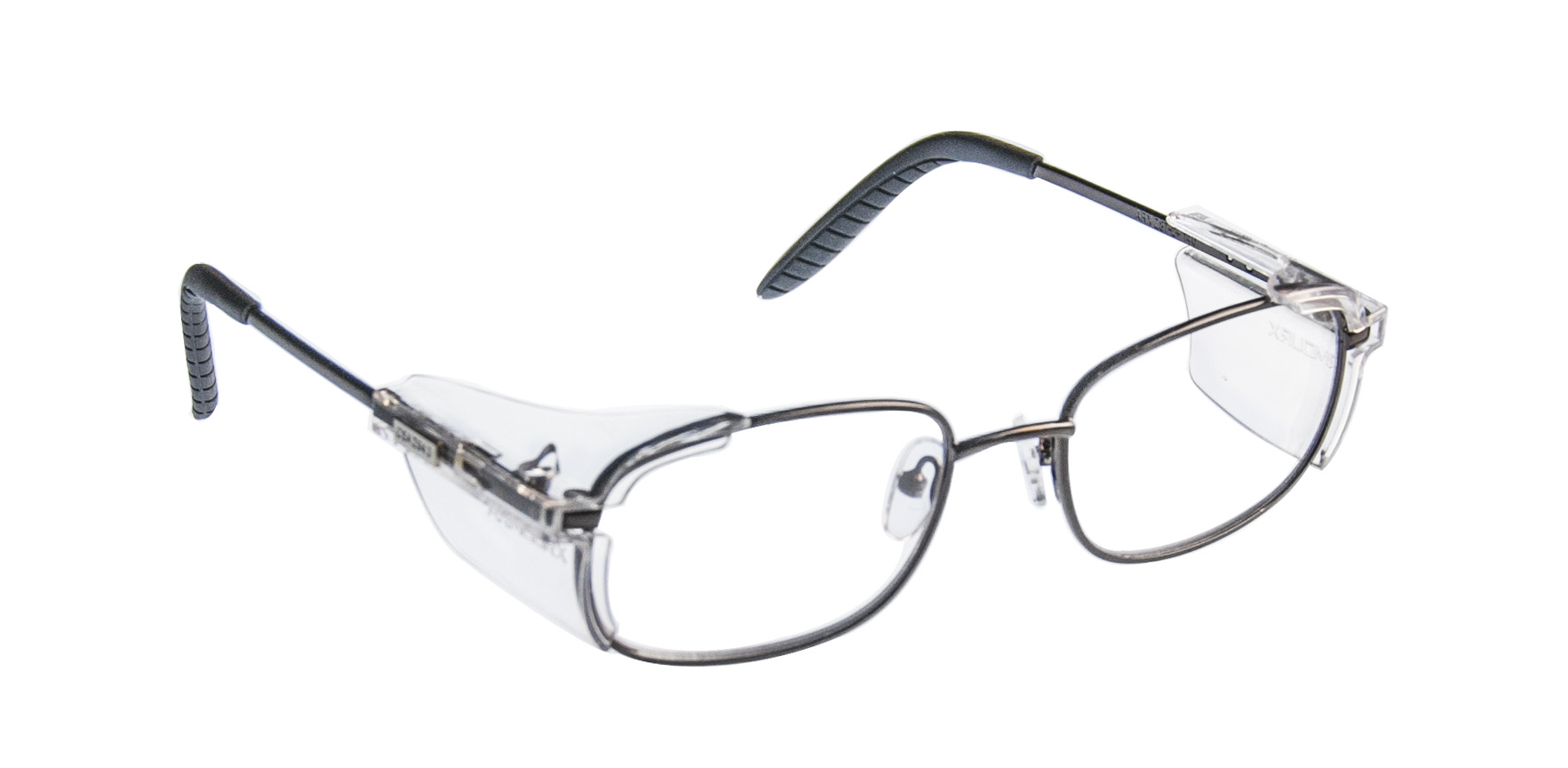 Armourx 3002P Brown Eye Size 51 - Safety Glasses
Safety Glasses Price
US
$100.98
$76.98
Frame Size
Available Sizes
---





---
Armourx 3002P Brown Eye Size 51 - Safety Glasses
Purchase Armourx 3002P prescription safety glasses from SafetyLensUSA, a fully adjusted optical store in the USA. Our optical store practices safety eyeglasses, understanding glasses, and style eyewear. Armourx 3002P Safety frames are unisex full-rimmed stainless-steel frames in rectangle shape offered in brown color. Armourx 3002P safety prescription glasses are available with spring hinges. Lens width is 51 mm and modern style safety glasses. These ArmouRx 3002P safety glasses are in full-rim type. Larger frame size is used in this type of frame style. Combines a minimum layout and staple shades to create protection frames that might be easy to wear. The collection`s complimenting shapes are ideal for all face shapes. For an easy state-of-the-art look, the Basic Collection works! The brown color is the most attractive color for these types of eyeglasses. These ArmouRx 3002P safety glasses is providing more safety and comfort for all users.
Additional Information
Brand: ArmouRx Safety Frames
Model: 3002P
Bridge Width: 18 mm
Lens Width: 51 mm
Temple Length: 135 mm
Type: Safety Glasses
Style: Modern
Frame Color: Brown
Lens Material: Plastic
Sexual orientation: Unisex
Prescription Lenses Available
Accessible in your prescription
The bridge width is 18 mm and 135 mm is the temple length. Plastic material is used in the lens material. These safety glasses are used for both men and women. ArmouRx 3002P prescription lenses are available as per the doctor's directory. These safety glasses are accessible with your prescription. The ArmouRx 3002P safety glasses are a rectangular, hardened steel frame with cellulose acetic acid derivation sanctuaries and spring pivots. It is ANSI Z87 and CSA Z94.3 Safety Approved. This collection joins the craftsmanship of solace and sturdiness with immortal plans. Present-day shapes meet exemplary plans, giving a classy and clean wrap-up, commending any age gathering. These safety glasses offer modern style class and durability. You can choose and select the safety glasses from SafetylensUSA.