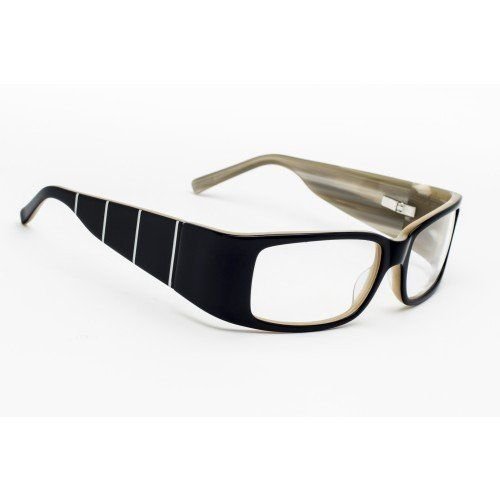 Titmus SW08 Black - Safety Glasses
UVEX Safety Frames | SW08
Safety Glasses Price
US
$297
$54.98
Frame Size
Available Sizes
---





---
Titmus SW08 Black - Safety Glasses
Titmus SW08 Black safety glasses are engineered specifically for industrial applications where eye hazards are present, our products are designed for fashion but built to perform to ANSI Requirements. Features hand-made acetate frame and wrapped end pieces. Available in black color. These are special safety glasses for using both men and women. The SW08 is constructed of hand-made acetate, with wrapped end pieces and good side protection. These are black and give a more attractive look to the end users. SafetylesUSA is the best safety glass manufactures and eyeglass provider in the US. According to the spec features, the Bridge width is 17 mm, and 56 mm is the lens width. These are the most epic type of safety glasses in the modern eye world.
Additional Information
Brand: UVEX Safety Frames
Model: SW08
Bridge Width: 17 mm
Lens Width: 56 mm
Temple Length: 115 mm
Type: Safety Glasses
Style: Modern
Frame Color: Black
Lens Material: Plastic
Sexual orientation: Unisex
Prescription Lenses Available
Accessible in your prescription
Plastic material is used in the lens material. The temple length is 115 mm. Titmus combines high-performance protection and sporty styling in these SW08 safety glasses and eyeglasses. Now part of SafetylensUSA, Titmus designs eyewear for use in a wide range of working environments, including those that involve dust and high heat. The full-rim frames are crafted from safety plastic, made specifically for safety lenses that meet ANSI standards. Padded temples create a custom fit. Protect your eyes in style when you slip on a pair of Titmus SW08 safety glasses. It helps to get more color shades and patterns. They offer more durability and safety to the lens. These glasses are made for both men and women. More eyeglasses and safety glasses are offered by safetylensusa. For further details on safety frames and glasses click on www.safetylensusa.com.