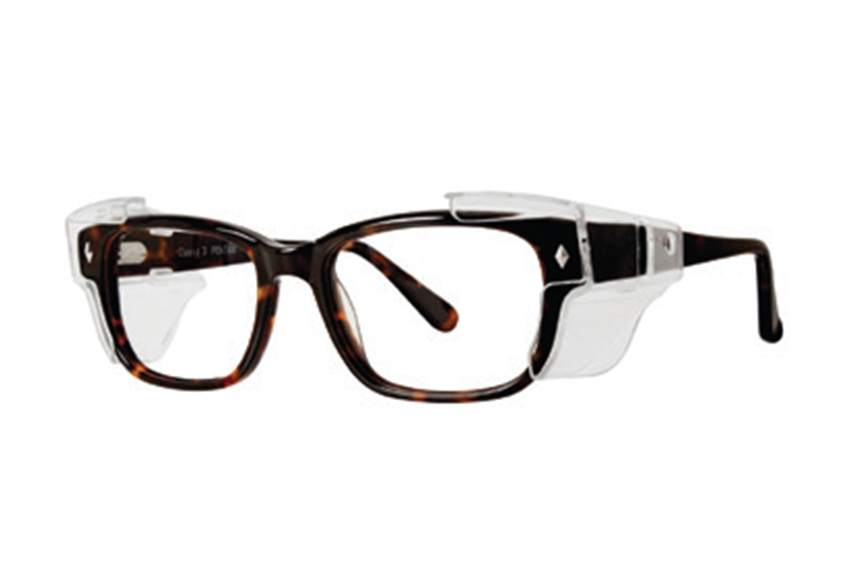 Pentax Classic 3 Tortoise - Safety Glasses
Pentax Safety Frames | Classic 3
Safety Glasses Price
US
$99.98
$64.98
Frame Size
Available Sizes
---





---
PENTAX CLASSIC 3 TORTOISE
The maker for 3M Classic 3 Eyeglasses is 3M. These 3M Classic 3 Eyeglasses comes absolute with the maker's assurance. All engineer traces go with a case and microfiber cleaning texture for Pentax Classic 3 safety glasses. All originator traces go with a case and microfiber cleaning material. You can really rely upon these when to be absolutely wearable for any occasion. They're an unrivaled choice than any square shape formed glasses. What genuinely isolates 3M Classic 3 is the ANSI rating which promises you that your eyes are made sure about reliably. You don't mourn your decision using any and all means.
HIGHLIGHTS
• Brand: Pentax
• Model: Classic 3 Tortoise
• Collection: Value Collection
• Manufacturer: 3M Pentax
• Age Group: Adult
• Gender: Unisex
• Material: Plastic
• Temple: Skull
• Wide spring turn for more conspicuous comfort and robustness
• Two celebrated shadings, Black/Crystal and Tortoise
• Standard metal focus safe-havens for adaptable secure fitting
• Tested to and meets the requirements of ANSI Z87.1-2010
• Pentax Classic 3 safety frames has Adjustable nose cushions
PENTAX SAFETY GLASSES
In 1919, Pentax drove the field of SLR advanced camera huge concentrations with extreme kind and present day things. today, Pentax is taking its improvement higher than any time in most recent memory with the presentation of a movement of capably made optical central focuses. Celebrated for its affiliation and social occasion of ophthalmic pertinent centers, Pentax has straightforwardly gotten the confided in symbol for affiliation eyewear. Develop your venture with Pentax safety glasses central factor and make a world with ideal innovative and judicious.