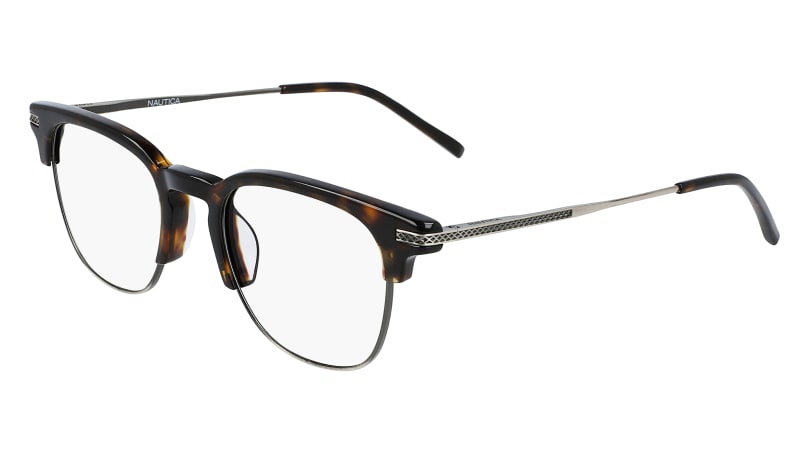 Nautica N8161 206 Dark Tortoise - Eyeglasses
Eyeglasses Price
US
$207
$103.5
Frame Size
Available Sizes
---





---
Nautica N8161 206 Dark Tortoise
Nautica N8161 is a Progressive Eligible frame for Men, which is made of Acetate & Zyl.
Acetate is the most common material used for frame manufacturing. It has endless possibilities for color, texture, and patterns. This model features a Rounded Edges shape, with a Single Bridge.
This frame features regular hinges, which are durable and are easy to repair.
Nautica N8161 Eyeglasses come with a cleaning cloth and protective carrying case.