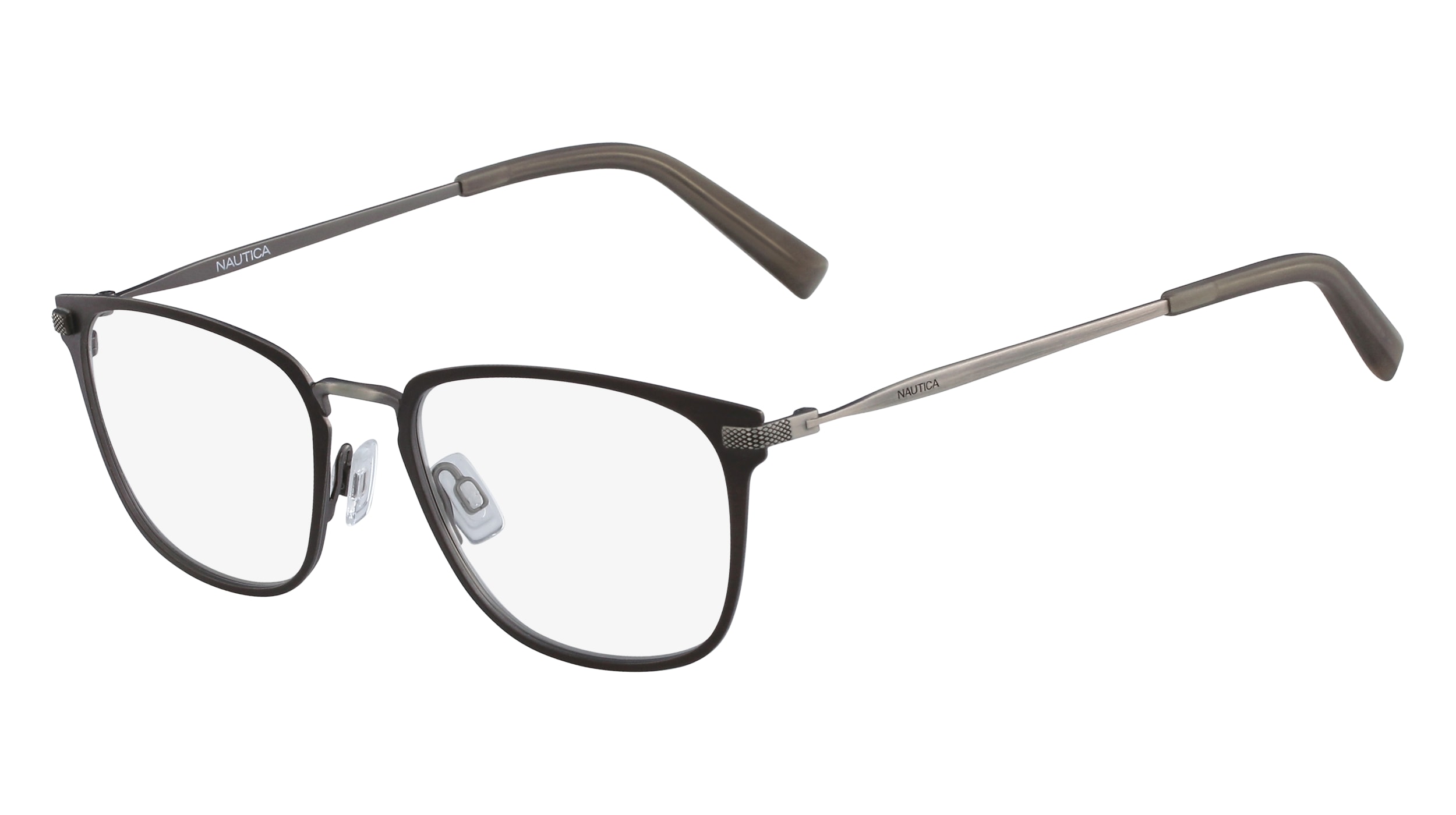 Nautica N7280 237 Matte Taupe - Eyeglasses
Eyeglasses Price
US
$207
$103.5
Frame Size
Available Sizes
---





---
Nautica N7280 237 Matte Taupe - Eyeglasses
Nautica N7280 are Genuine, 100% Authentic, Original & Brand New. By searching on the Nautica N7280 you may inform Nautica of a high-quality process in revealing all of the amazing traits in those Men's Eyeglasses. The numerous developments distinctively observed and decorated all during the Nautica N7280 are honestly fascinating. The specific alternatives to be had for the Nautica N7280 exist to suit the ones searching out Eyeglasses mainly made for the proper fashion and bodily capabilities.
 HIGHLIGHTS
Model: Nautica N

7280 237 Matte Taupe
Nautica N7280 is a Full Rim, Progressive Eligible body for Men, that is fabricated from Metal & Plastic.
This version has a rectangular shape, with a Single Bridge.
The Nautica N7280 Eyeglasses characteristic the subsequent emblem: Nautica emblem at the temple
This body features everyday hinges, which might be long-lasting and are smooth to repair.
Nautica N7280 Eyeglasses include a cleansing material and a defensive wearing case.
ABOUT NAUTICA
Celebrating a proper and energetic way of life Nautica's most recent series gives classics filtered through a present-day lens. Our ultra-modern collection maintains you at your exceptional with undying shapes which can be designed for fashion, health and comfort. Nautica's state-of-the-art fashion is constantly clean, crisp, and wonderful and capabilities sparkling new color combinations, in addition to conventional hues and signature information which can be stimulated via means of the water. Wherever your day takes you, Nautica Eyewear is alongside for the ride.
The Nautica N7280 is a great preference for Eyeglasses from the amazing Nautica series. These interesting Eyeglasses have a compelling association of amazing capabilities. Is Matte Taupe color. If you are searching out something feminine, appearance no further. These frames are mainly designed for women. If you are searching out something it truly is compatible with bi-focal or revolutionary lenses, then you've got to find it.