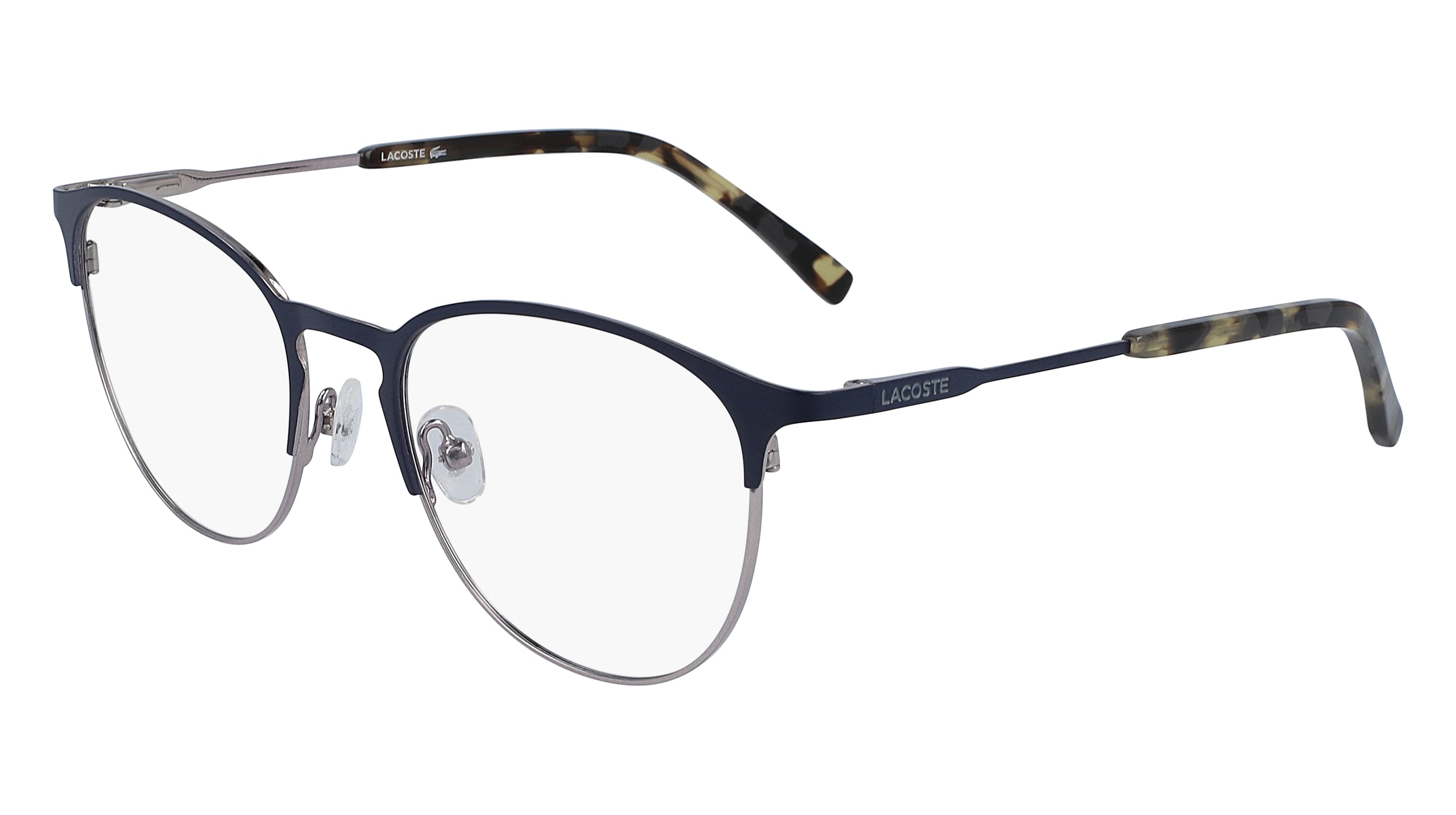 Lacoste L2251 424 Matte Blue - Eyeglasses
Eyeglasses Price
US
$267
$133.5
Frame Size
Available Sizes
---





---
Lacoste L2251 424 Matte Blue
Lacoste L2251 is a Full Rim, Progressive Eligible frame for Men and Women, which is made of Metal.
Most metal frames are made out of Monel. This model features an Oval shape, with a Single Bridge.
This model has silicone nose pads for comfort and easy adjustments.
This frame features a spring hinge, which keeps its initial balance and adjustment, thereby avoiding the need for subsequent adjustments.
Lacoste L2251 Eyeglasses come with a cleaning cloth and protective carrying case.