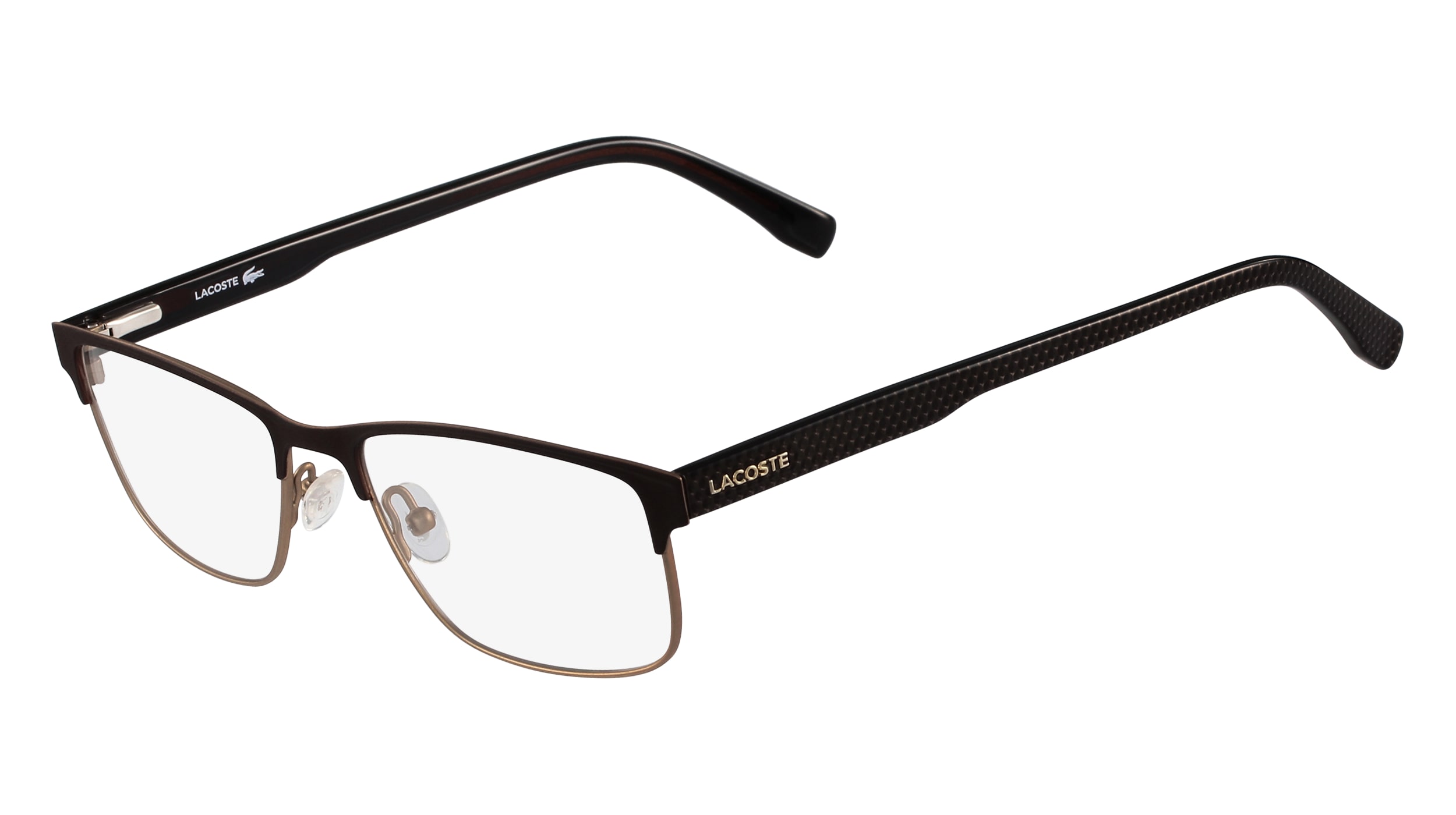 Lacoste L2217 210 Matte Brown - Eyeglasses
Eyeglasses Price
US
$255
$127.5
Frame Size
Available Sizes
---





---
Lacoste  L2217 210 Matte Brown
Lacoste L2217 is a Semi-Rimless, Progressive Eligible frame for Men, which is made of Metal.
This model features a Rectangular shape, with a Single Bridge.
The Lacoste L2217 Eyeglasses feature the following logo: Lacoste logo on temple
This frame features a spring hinge, which keeps its initial balance and adjustment, thereby avoiding the need for subsequent adjustments.
Lacoste L2217 Eyeglasses come with a cleaning cloth and protective carrying case.